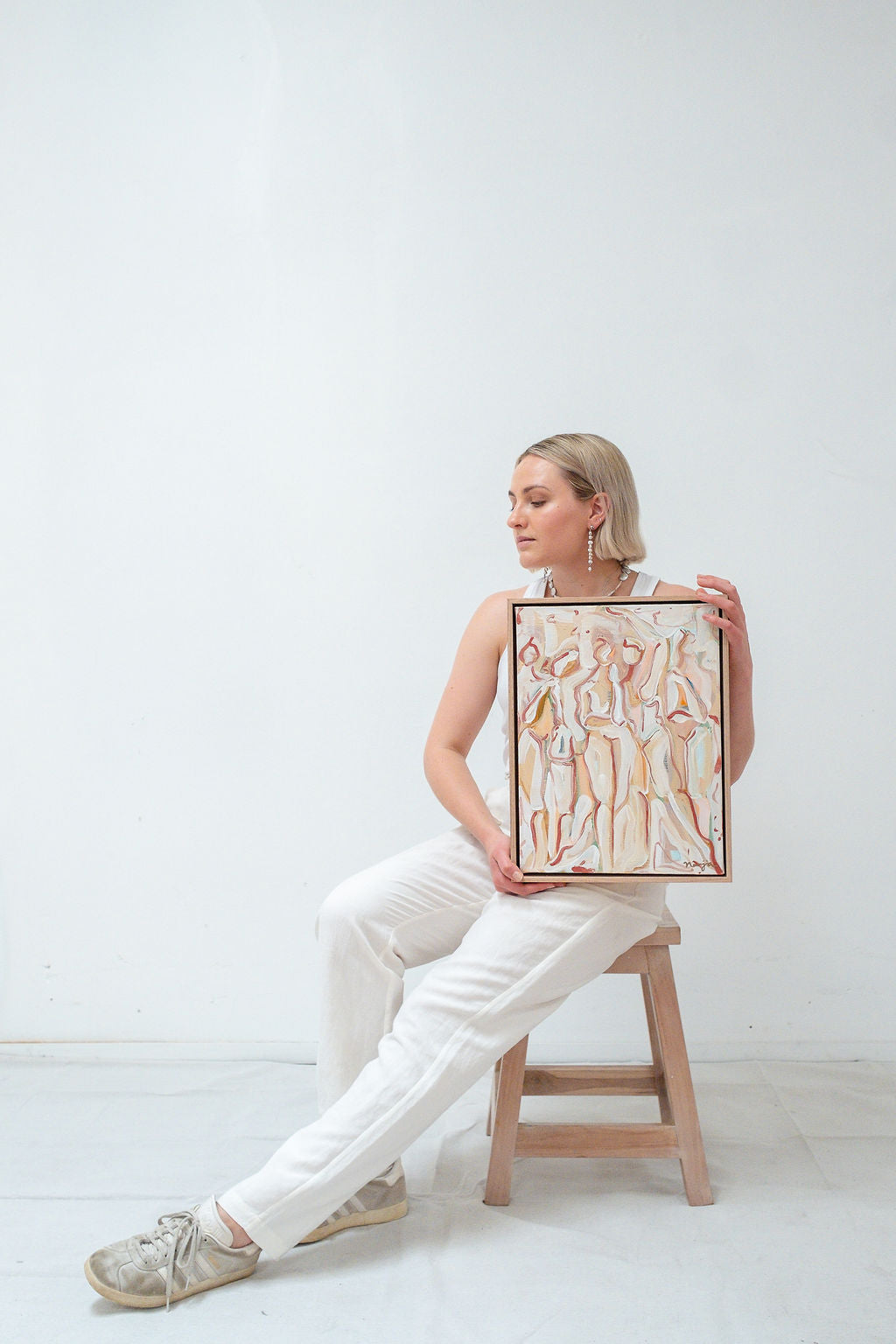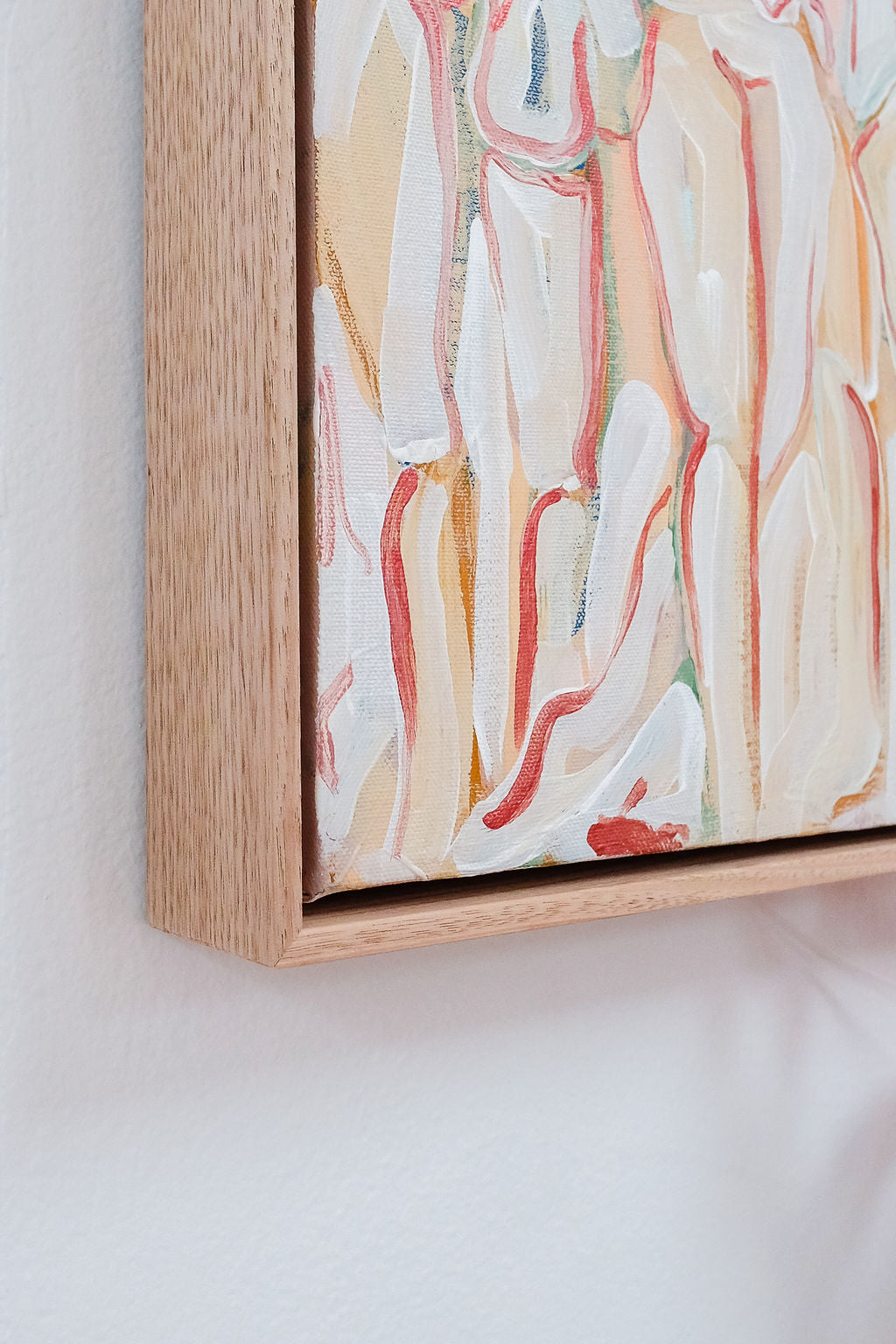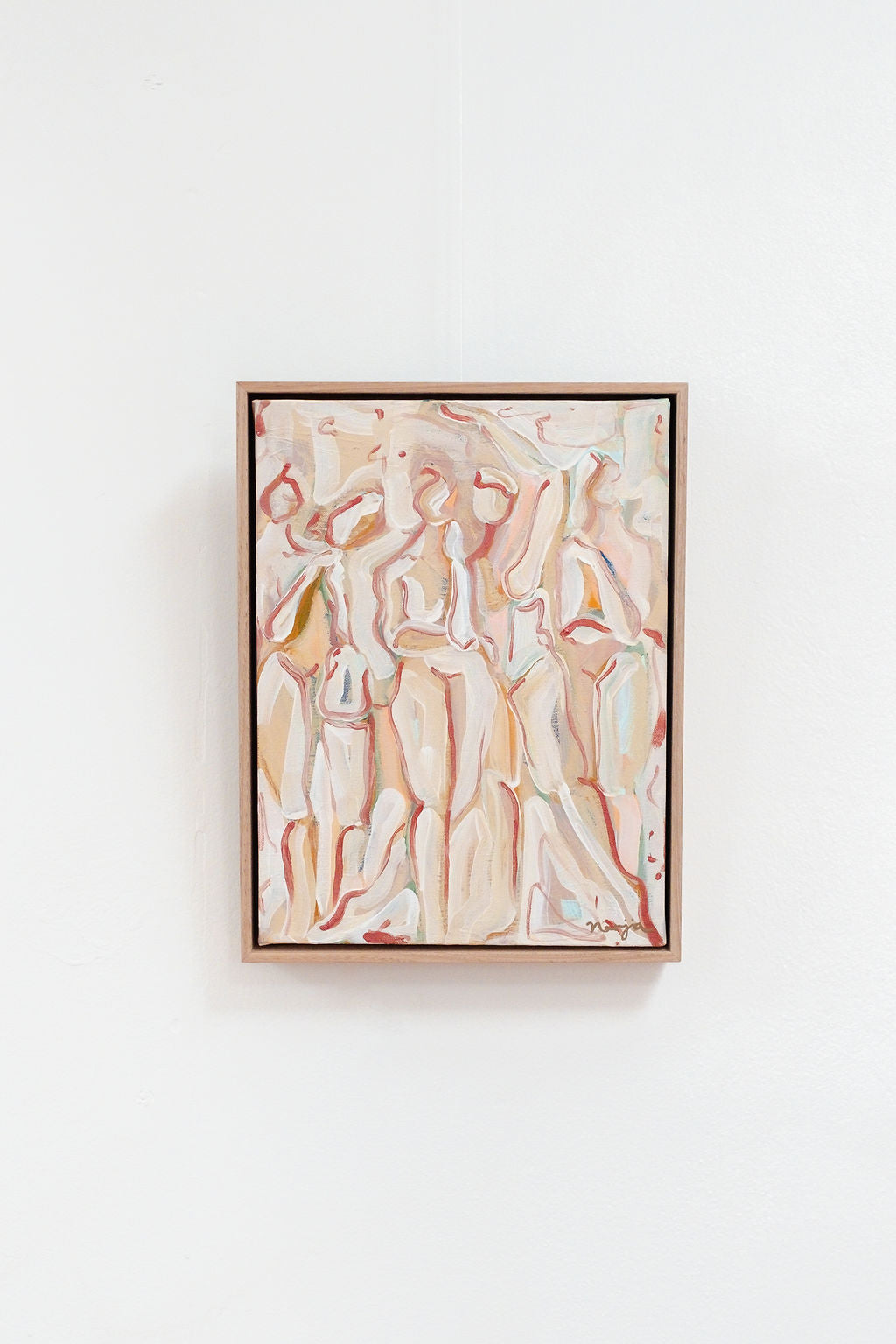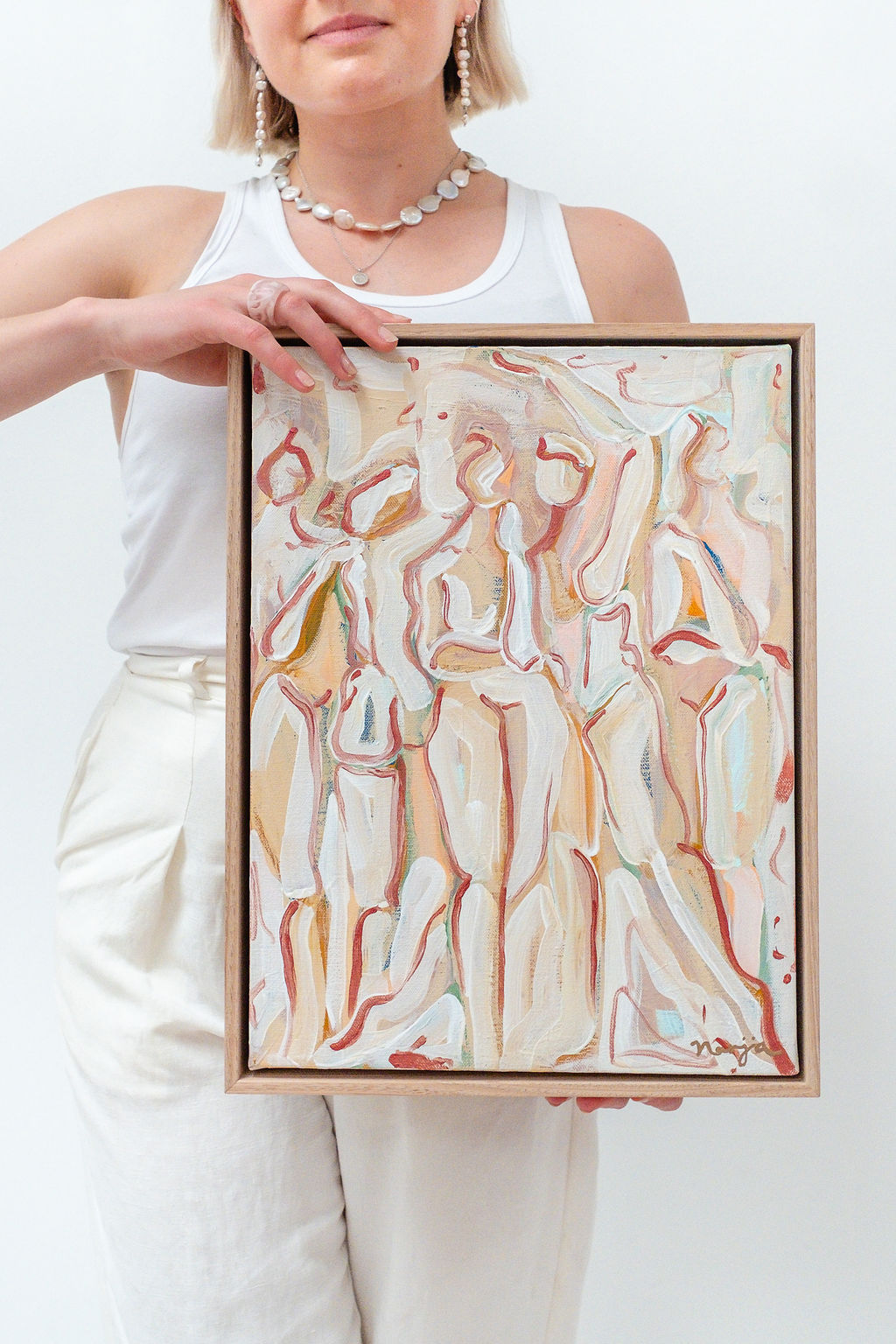 Description
Dimensions + Framing
Delivery + Timing
An original painting from Narjia's September 2021 collection, I forgot about the first star.
Materials: Cotton Canvas | Fine Art Acrylic | Raw Tasmanian Oak
Dimensions: 350 X 470 x 35mm
Frame: Raw Tasmanian Oak | Float Frame | Australian grown, manufactured and forestry certified.
Shipping: $10.00 flat-rate shipping within Australia. Please allow 2 - 7 business days for paper works and up to 2 weeks for canvas works. When an order has been filled and dispatched, tracking information will be provided.
Note: For more information, framing enquires and international orders please email hello@bynarjiabrownlie.com
Framed: Custom float-framed in a forestry certified Raw Tasmanian Oak

Dimensions: 350 X 470 x 35mm
Australian Shipping: We offer $10.00 shipping Australia-wide.

International Shipping: International shipping depends on delivery location and will be calculated at the checkout.

Timing: Please allow 2 - 7 business days for Australian delivery and 1 - 3 weeks for international shipping. If your order is a gift please feel welcome to make notes about timing, special requests or even simply something nice for Narjia to read. When an order is filled and dispatched, tracking details will be provided.

Note: For alternate framing options, urgent enquiries or international orders please email hello@bynarjiabrownlie.com