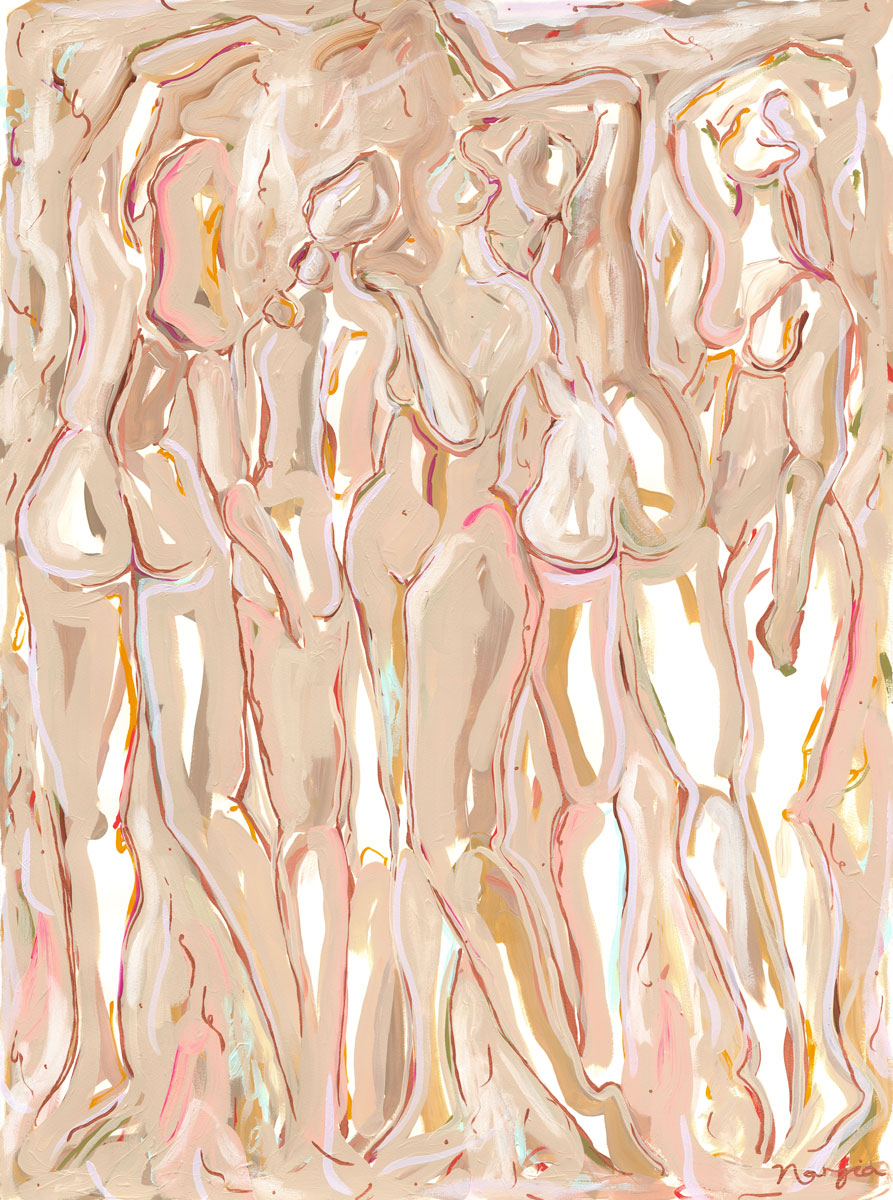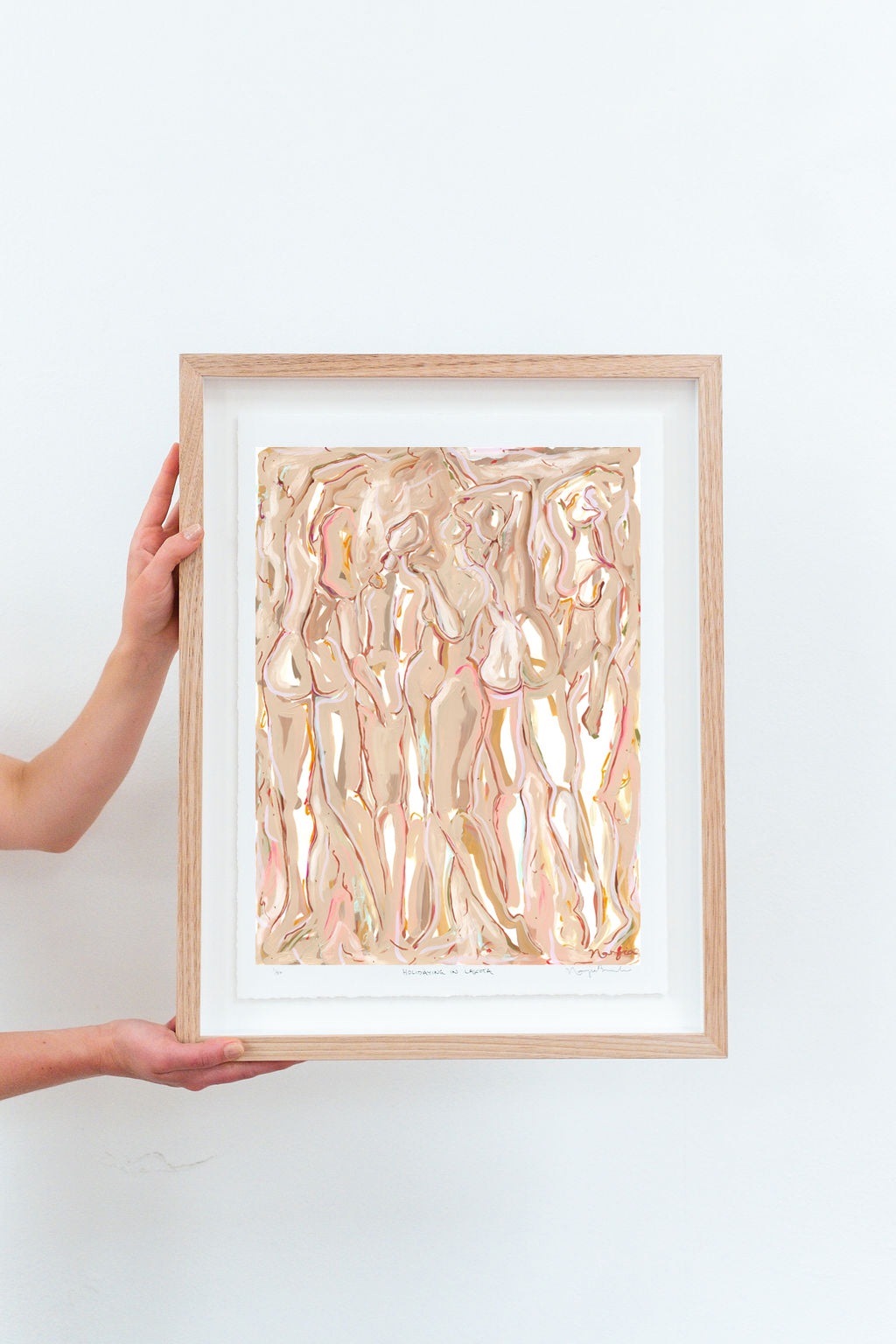 Description
Dimensions + Framing
Delivery + Timing
Details: A limited-edition fine art giclée print on 310gsm smooth cotton rag, surrounded by a 30mm paper border featuring deckled edges. Each print will come numbered, named and signed along with a Certificate of Authenticity. 
Edition: Limited edition of 50 in each size. 
Framed: Framed prints are float-framed in a forestry certified Raw Tasmanian Oak and are positioned behind 90% UV protected acrylic glazing.
Dimensions: Unframed: Small (357 x 480mm), Medium (480 x 654mm), Large (654 x 900mm). Framed: Small (417 x 540mm), Medium (540 x 714mm), Large (714 x 960mm)

Shipping: $10.00 Australia-­wide for framed and unframed prints. As each print is made to order please allow up to 2 weeks for unframed prints and 3 - 4 weeks for framed prints (plus shipping). When an order is filled and dispatched, tracking details will be provided.
Note: For alternate framing options, urgent enquiries or international orders please email hello@bynarjiabrownlie.com
Unframed: Once printed each piece is placed in a protective seal, either carefully rolled and packaged in a tube or flat packed in a heavy duty bend-resistant mailer, depending on print size.

Framed: Framed prints are custom floated in a forestry certified Raw Tasmanian Oak shadow-box frame and are positioned behind 90% UV protected acrylic glazing.

Unframed: Small (357 x 480mm), Medium (480 x 654mm), Large (654 x 900mm)

Framed: Small (417 x 540mm), Medium (540 x 714mm), Large (714 x 960mm)
Australian Shipping: We offter $10.00 shipping Australia-wide for framed and unframed prints.

International Shipping: International shipping depends on delivery location and will be calculated at the checkout.

Timing: Each print is specially made-to-order unless otherwise stated. Please allow up to 2 weeks for unframed prints and 3 - 4 weeks for framed prints (plus shipping). If your order is a gift please feel welcome to make notes about timing, special requests or even simply something nice for Narjia to read. When an order is filled and dispatched, tracking details will be provided.

Note: For alternate framing options, urgent enquiries or international orders please email hello@bynarjiabrownlie.com